Invoice Templates Gallery
How to use the templates here in Invoice 360 (or Invoice 360 Enterprise)?
1. Download the Invoice Template to the Windows Documents folder. For a PC, right Click on the "Download (Desktop)" link & "Save Target As". For a Tablet, tap on the "Download (Tablet)" link, open and unzip the file to the Documents folder.
2. Launch Invoice 360 and go to the Settings screen. In the "Template Design" section, tap on the "Import" button and select the downloaded template ".xml". The custom template will be added to Invoice 360.
3. Finally, you can select the imported template, save the Settings and proceed to the Invoice screen to print invoices with this new template. You can further customize the templates using our Free Invoice Template Designer.
Black Teal - with Customer's Signature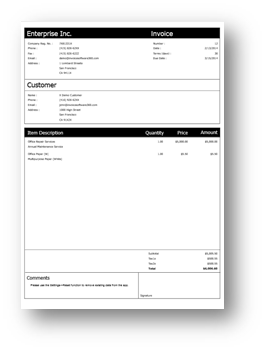 Preview Download (Desktop) Download (Tablet)

Style : Modern
Content Size : 8pt Font
Size : Letter

Designer File for Customization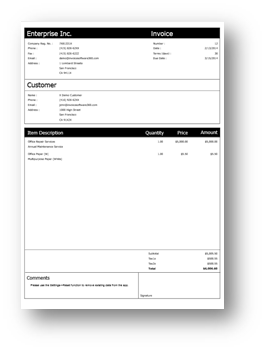 Preview Download (Desktop) Download (Tablet)

Style : Modern
Content Size : 8pt Font
Size : A4

Designer File for Customization
Black Teal - without Customer's Signature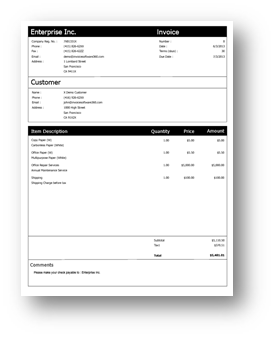 Preview Download (Desktop) Download (Tablet)

Style : Modern
Content Size : 8pt Font
Size : Letter

Designer File for Customization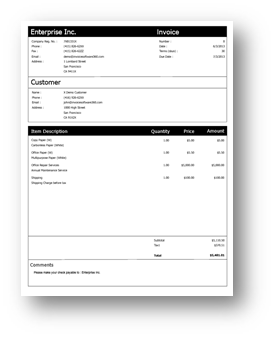 Preview Download (Desktop) Download (Tablet)

Style : Modern
Content Size : 8pt Font
Size : A4

Designer File for Customization
Dark Teal Blue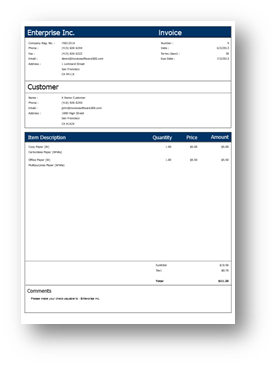 Preview Download (Desktop) Download (Tablet)

Style : Modern
Content Size : 8pt Font
Size : Letter

Designer File for Customization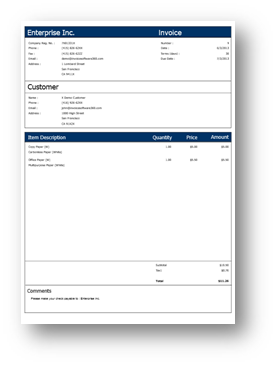 Preview Download (Desktop) Download (Tablet)

Style : Modern
Content Size : 8pt Font
Size : A4

Designer File for Customization
Silver Moon - with Invoice Discount Support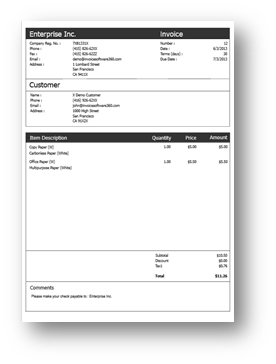 Preview Download (Desktop) Download (Tablet)

Style : Modern
Content Size : 10pt Font
Size : Letter

Designer File for Customization


Preview Download (Desktop) Download (Tablet)

Style : Modern
Content Size : 10pt Font
Size : A4

Designer File for Customization
Traditional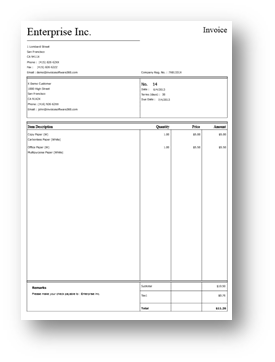 Preview Download (Desktop) Download (Tablet)

Style : Traditional
Content Size : 8pt Font
Size : Letter

Designer File for Customization


Preview Download (Desktop) Download (Tablet)

Style : Traditional
Content Size : 8pt Font
Size : A4

Designer File for Customization
Black Teal - with Balance Due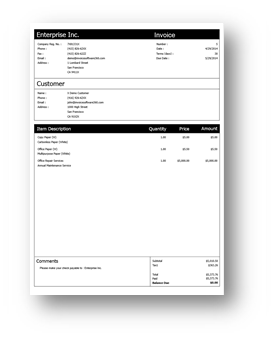 Preview Download (Desktop) Download (Tablet)

Style : Modern
Content Size : 8pt Font
Size : Letter
Requirements : Windows 8.1/10 and Invoice 360 v2.2 (or above)

Designer File for Customization


Preview Download (Desktop) Download (Tablet)

Style : Modern
Content Size : 8pt Font
Size : A4
Requirements : Windows 8.1/10 and Invoice 360 v2.2 (or above)

Designer File for Customization