Getting Started with Invoice 360 Enterprise - Start the Self-Hosted Invoice Cloud on your Windows Desktop
The steps below illustrate how to start your Enterprise Cloud Sync Server and then use a client app on the same PC/device to connect to the server. The first time the client app connects to the server, it would automatically bootstrap with the data available in the server. To proceed, we assume you have installed the Invoice 360 Client app and Enterprise Cloud Sync Server successfully without any problems.
1. Go to the Start Menu and locate Invoice 360 Enterprise Server.
2. Right Click on the Invoice 360 Enterprise Server and select "Run as Administrator". The Server requires administrator rights to listen to a specific IP address and port.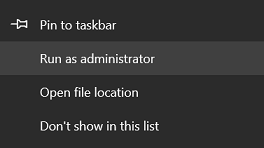 3. Use the default values provided and click on "Start Server". This would start the server on the "localhost" with port "8571".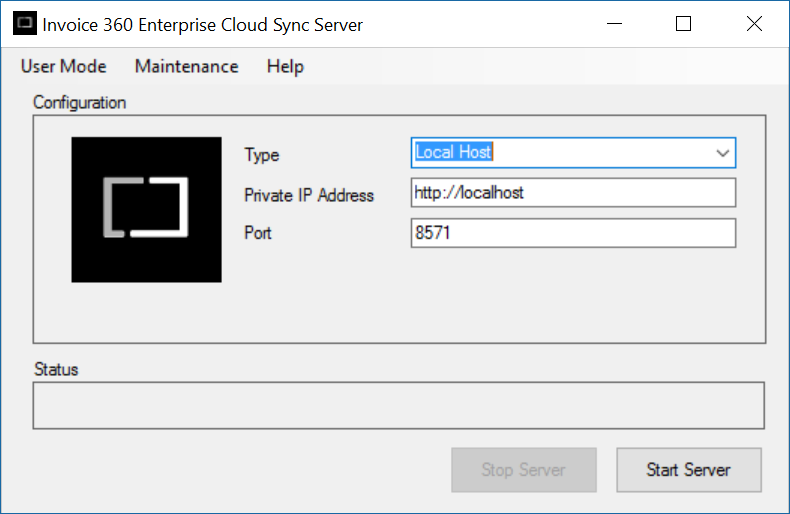 4. Go to the Start Menu and click on Invoice 360 Enterprise client app.
5. Select "Local" when prompted to connect to the "localhost" server.
6. Select "Yes" when prompted with "Let Invoice 360 Enterprise access your name, picture and other account info?".
You should see the following screen that indicates the client app is ready for use.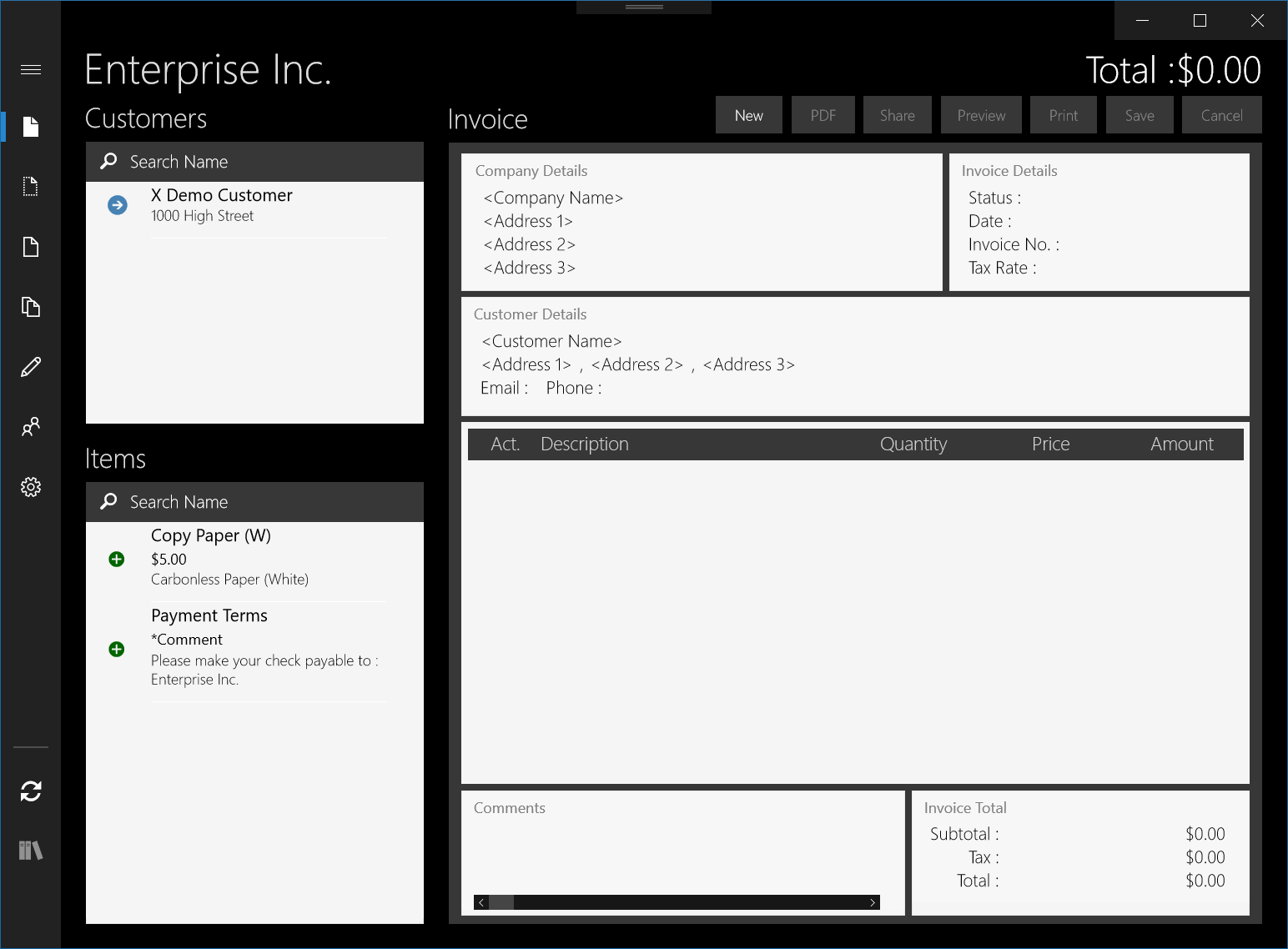 You can now setup the company details and other information so that when another new client app connects, they can be bootstrapped with the necessary data. You can also replace the customer or inventory demo records with your own records.
Every time you made a change to the invoice or to any other records, it would be saved to your app local database. The changes would also be automatically pushed to the server if you network connection is available.
Using Invoice 360 Client app
The Invoice 360 Client app is very similar to the one available in the Windows Store today. The user interface has evolved through many iterations with many changes made based on recommendations by users who use it daily. This section provides you with a quick overview of using the client app.